Cheery tulips on a sunny Sunday
This morning I paid my last visit to poor, sweet Schroedinger, the kidney-impaired kitty I've been tormenting while his people are out of town. When I got back, I took this picture of the pretty tulips I picked up yesterday at the greengrocer. Look, it's all meta, 'cause there's a PAINTING of tulips behind them!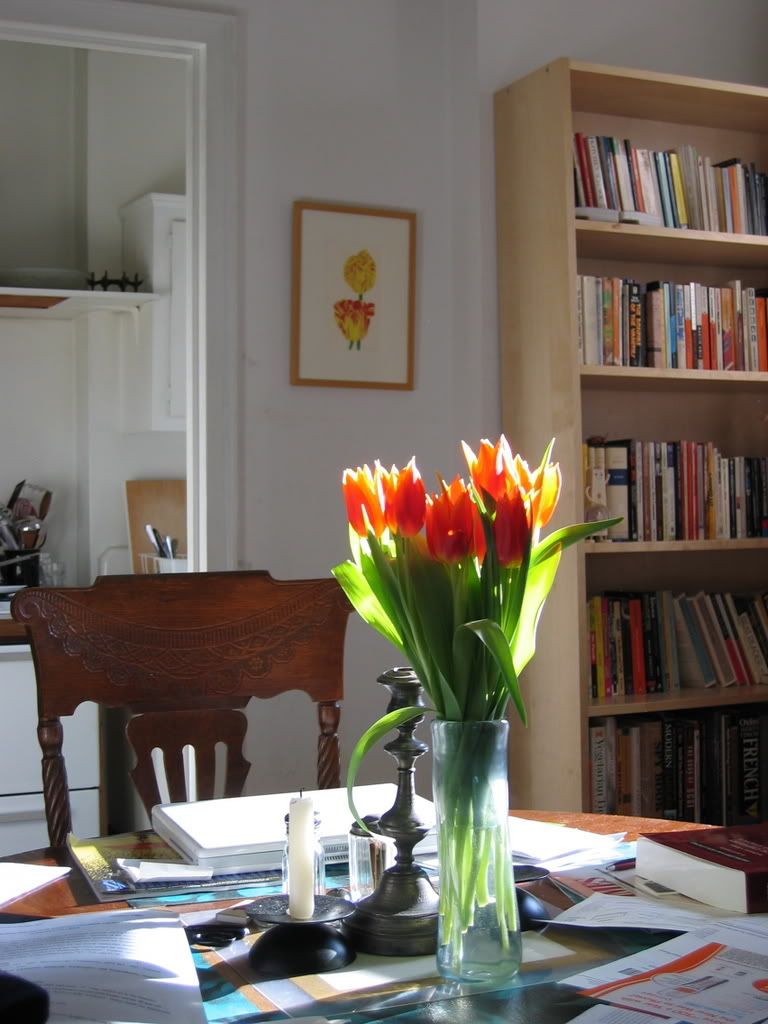 Today I plan on ACHIEVING. Here is my list:
- Rosemary white bean soop
- Laundry
- Filing/bills
- Muffins
- Catching up on UGLY BETTY downloads (yay for Betty on iTunes!)
Wish me luck!